UV Flat Bed Printing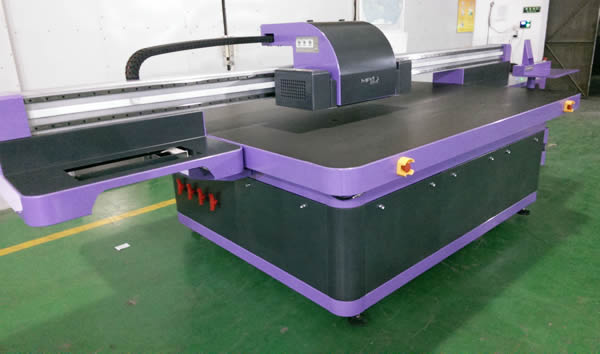 MPAD UV Flatbed Printer
At Henderson Signs, we use the MPAD Spirit UV Flat Bed Printer, a state of the art uv printer designed especially to print on substrates (as well as many other materials). Below we explain exactly how UV printing works, and why it is the most environmentally friendly option available for sign printing.
What is a UV flatbed printer?
'Flatbed printer' describes the system whereby the machine prints on the material whilst it is laid flat. Usually, and with our system, this utilises a mechanism where the actual print head moves across the surface of the material using a mechanised arm which travels smoothly across the surface of the material. The 'UV' part of the name describes the process by which the ink is actually dried onto the material (called a 'substrate').
Although flat bed printers have been in use for many years, UV flatbed printing is a relatively modern innovation.
How does a flatbed UV printer work?
UV printers are different from traditional flatbed printers as they utilise ultraviolet light (UV) to dry the ink onto the material, or substrate. As the arm moves across, first the ink is sprayed onto the material, and then UV light is immediately passed over the ink to cure, or dry, instantly onto the material. This means that water-based inks can be applied easily and quickly without the risk of running or blurring. As water-based inks are the most environmentally friendly form of ink on the market, and this curing process produces few VOC's, odour, and heat, this makes our printer one of the most environmentally systems for producing signage. UV curing also allows the flatbed printer to be used with nontraditional materials like acrylic or aluminium.
As our systems are fully digital, all we need to do is to load your design into our computer and the printer will recreate it exactly onto the signage you require, in high definition and in full colour.
What can you print with a UV printer?
UV printing is designed with signage in mind, and can print onto paper, card, and non-traditional materials like acrylic and aluminium. This makes it ideal for printing on materials Like Correx, used for estate agent signs and boards, as well as many other non-permanent signs, directly onto aluminium, and Dibond, used for longer-term signs, construction hoarding, wall graphics, commercial signage and shop fascias.