Landscape Estate Agent Boards
Landscape estate agent boards are: 610mm x 813mm.
We print on Correx boards to order. Correx is durable and 100 % waterproof.
Boards are available in 4mm, 6mm, 8mm or 10mm thickness, and various standard sizes.
All of our boards are manufactured to comply with local authorities planning regulations.

Each board consists of 4 components - 1 x board, 1 x 9ft pole, 2 x slips & a set of 4 fixings

When ordering please quote TOTAL PACKAGE if you require all 4 components above.

If you require less than the TOTAL PACKAGE simply state each component requirement separately (i.e board or slips only)

When ordering please be clear with the wording required on the board

The 2 x slips provided in the TOTAL PACKAGE are universal and can be printed on both sides. For example, one side reading LET BY and the other LET & MANAGED

We have the facilities to either silkscreen and digitally print signs to your exact requirements. If you are unsure which you require, we will be more than happy to advise.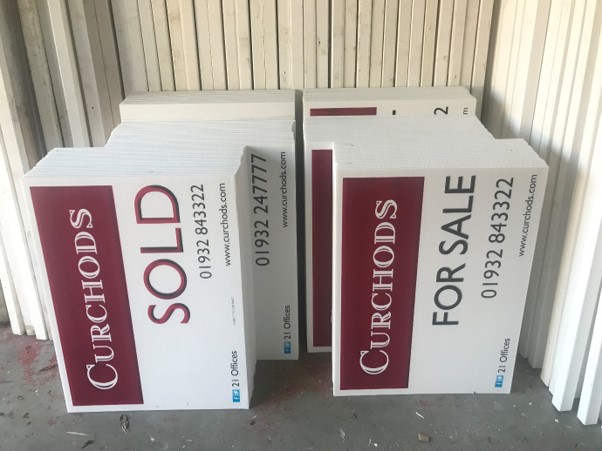 Another batch of landscape estate agent boards being delivered to one of our major clients