Ref: 401
Foxtons Construction Hoarding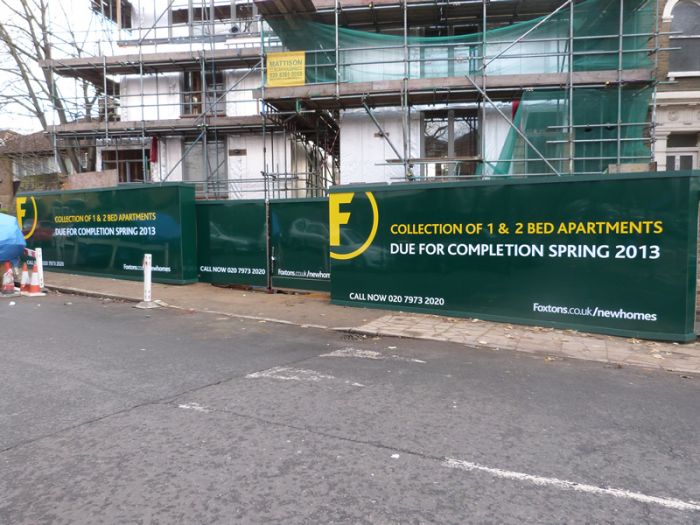 Full colour digitally printed site hoarding panels
This hoarding was up for the total time the development was under construction.
We worked to artwork given to use by their designers.

The completed hoarding consisted of 25 sheets of dibond panels 8ft by 4ft cut, printed and installed with a 2 year guarantee against any material defects.

In addition vinyl graphic text was added and an anti-grafiti laminte applied to protect the panels.

Approximate price £4.300
For latest prices and enquiries call 020 8974 3920 or complete the form.