Ref: 376
Barnard Marcus Construction Hoarding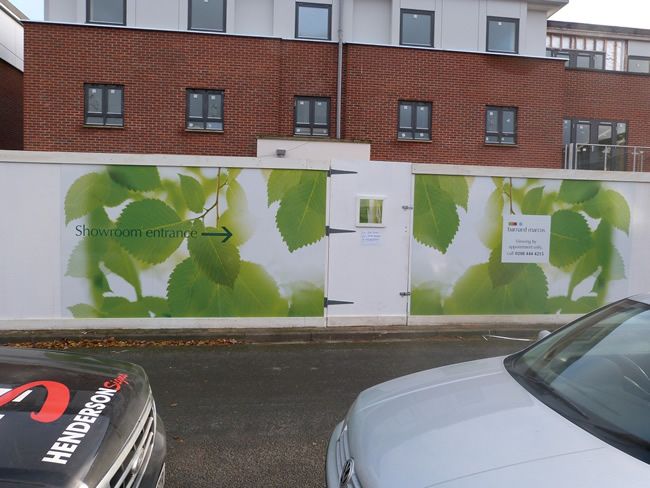 Full colour digitally printed dibond hoarding panels
These full colour digitally printed hoarding panels were erected at the entrance to a development of new houses marketed by Barnus Marcus.
This site had been repossessed by RBS whom we work with in hand with the new builder and Barnard Mucus.
The panels are pictured looking over the road and leading to the entrance of the site.
We manufactured these hoardings working to artwork given to us by their designers.
The project consisted of 35 sheets of aluminium dibond panels 8ft by 4ft cut, laminated and installed.
A 2 year guarantee against any defects was given.
Approximate price £6,500
For latest prices and enquiries call 020 8974 3920 or complete the form.